The Player who earns the most points between April 1st and April 17th will win a pair of all-inclusive grandstand tickets to the Kentucky Oaks on Friday, April 30th, 2021 and Kentucky Derby on Saturday May 1st, 2021.
Second place point earner will win a $1,000 Free Play Prize.
Third Place point earner will win a $750 Free Play Prize.
Fourth Place point earner will win a $500 Free Play Prize
Fifth Place point earner will win a $250 Free Play Prize
The Free Play prize will be valid for seven (7) days from date of receipt.
Every $5 in Coin In is equal to One (1) point. Grand Prize will be drawn until a winner claims.
Players Club Members who accumulate points from April 1st-30th will have an opportunity to win $100 in Free Play and a Grand Prize Tricked Out Tractor every Friday in April. We will draw five (5) $100 Free Play winners every thirty (30) from 4pm-10pm. We will draw one grand prize winner at 11pm to win a Nashville Predators Tricked Out Tractor. Every 10 points earned April 1-30 is one entry into Tricked Out Tractor Drawings.
BACK BY POPULAR DEMAND!
New member tier match! Show another Players Club Card & you could qualify for new member tier match & Free Play bonus offer! Visit the Players Club for details.
CURRENT CASH JACKPOT: $46,000
Drawings on Saturdays every hour from 4-9pm! Starting at 12:30PM, swipe at any Promotional Kiosk and pick six numbers for your chance to win FREE PLAY or the Progressive CASH grand prize! For each drawing that the Grand Prize is not won, we'll add an additional $1,000 CASH to the Grand Prize!
Match 2 Numbers: WIN $2 FREE PLAY
Match 3 Numbers: WIN $5 FREE PLAY
Match 4 Numbers: WIN $25 FREE PLAY
Match 5 Numbers: WIN $250 FREE PLAY
Match 6 Numbers: WIN THE PROGRESSIVE CASH GRAND PRIZE!
Drawings every Saturday from 9:30-11pm.
Deposit your non-winning Super 6 Saturdays ticket into the drawing drum at the Sports Bar for your chance to be one of five $50 FREE PLAY winners!
We are drawing five names every half hour!
Stand up and salute having fun every Monday at Oak Grove Gaming! It's your chance to win up to $100 Free Play and receive a $5 Off Dining Voucher (for use at O'Dark Thirty Coffee House, SGT. Peppers or Lucky Lime Tex Mex) & one additional drawing entry into the current promotional drawing. Players Club Members who are active duty, retired or Veterans of the military may redeem this offer each week. No additional earning required! Swipe your players club card at any of our Promotional Kiosks on the gaming floor to participate. See Player Services for complete rules.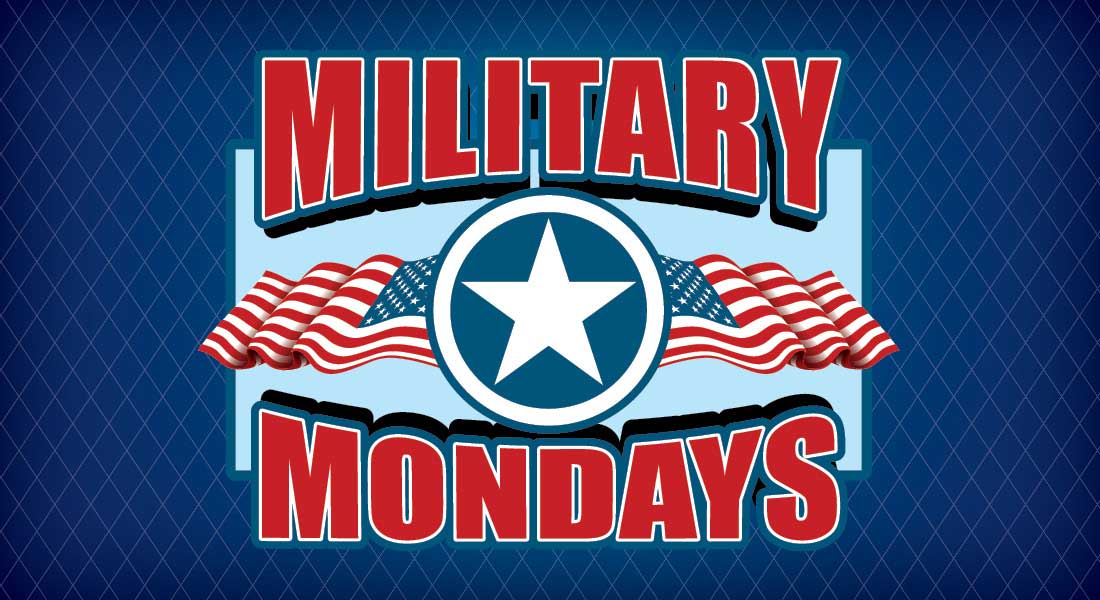 Oak Grove Racing, Gaming & Hotel Players Club Members age 50+ who earn 25 same day points each Tuesday become eligible to redeem a $10 Free Play prize, 25% Off Dining Voucher for use at O'Dark Thirty Coffee House, SGT. Peppers or Lucky Lime Tex Mex and one additional drawing entry into the current promotional drawing. After earning your 25 same day points, swipe your players club card at any of the promotional kiosks on the gaming floor. Limit one Free Play prize, dining voucher & drawing entry per day. Earn points from 9:00AM – 9:00PM and redeem offers 9:00AM – 11:59PM Tuesdays. See Player Services for complete rules.
Happy Birthday from all of us at Oak Grove Racing, Gaming & Hotel!
Players Club Members who earn 15 same day points during their birthday month, can play the Birthday Blast Kiosk Game and win up to $500 Free Play! Members are limited to one play of the kiosk game during their birthday month. Members earn points from 12AM – 11:59PM any day during their birthday month. See Player Services for complete rules.
OAK GROVE RACING, GAMING & HOTEL IS NOW OPEN!
LET'S WORK TOGETHER SO EVERYONE CAN WIN.
Your wellness and safety are our top priorities so we have developed a full series of safety measures, solely focused on creating a safe environment for our Guests and Team Members. In addition to providing you a summary of these safety measures, we have included a list of FAQs that address some of the questions and concerns we have received while we were closed.
Hours of Operation
Weekdays: 8 AM – 4 AM
Weekends: 24 Hours

*In accordance with the Kentucky Governor's Executive Order 2020-586, all guests will be required to wear a mask or face covering.
*Effective 8am Monday, December 14, 2020 indoor bars and dining have re-opened in accordance with the most up to date Kentucky Covid guidelines. Restaurants will operate at 50% capacity.
*Effective Noon Friday, February 5, 2021 one Smoking Section has been added to the gaming floor. There are multiple Non-Smoking Sections with hundreds of games available for play.
* Inside the building, masks must be properly worn at all times except when actively eating or drinking. Social distancing measures remain in place.
New Safety Measures
Guest occupancy in our building is limited to 60%. We now have approximately 1,300 games on our floor.
All Team Members & Guests are required to wear a mask or facial covering at all times.
We will take the temperature of all Guests and Team Members before entering the building. Any Guest or Team Member with a temperature of 100.0 F or higher will not be allowed into our building. Anyone exhibiting any symptoms of COVID-19 (such as coughing, chills, shortness of breath) after entering maybe asked to leave.
Hand sanitizing stations will be available on the gaming floor, at the entrances, in bathroom, and in our food outlets. We also encourage frequent hand washing.
We have Team Members moving throughout the property, cleaning everything from historical racing machines to high touch areas, to keep the building as safe as possible.
In order to encourage social distancing, we have strategically reconfigured or turned off games to ensure 6 feet of distance between guests while playing. We have also strategically removed tables and chairs to ensure 6 feet of distance between parties in our food outlets and bars. Signs encouraging social distancing, how to wear and remove a mask, how to wear and remove gloves, how stop the spread of germs, and properly wash hands are placed throughout the building. Please do not visit if you have a fever, if you are not feeling well, have recently traveled outside the U.S., or have had contact with someone diagnosed with COVID-19. Stay home and visit when the time is right.

For more information regarding our reopening, please see our Frequently Asked Questions.
Oak Grove Set to Open Gaming Operations on September 18th
Gaming Floor, Restaurants and Event Center will Open to the Public, Followed by Hotel and Other Amenities Later in Fall 2020
OAK GROVE, KY., (August 19, 2020) – Oak Grove Racing, Gaming & Hotel ("Oak Grove" or the "Property") announced today that it will open its historical racing machine ("HRM") gaming floor, four restaurants and event center to the public on Friday, September 18, 2020 at 10 a.m. CST. The hotel, equestrian center, amphitheater, RV Park as well as the second season of live harness racing at the Property in Oak Grove, Kentucky will follow later in the fall.
"We are thrilled to finally open our doors and welcome guests in just a few shorts weeks," said Darold Londo, President and General Manager of Oak Grove. "We have an exceptional team assembled ready to deliver what we know will be a premier entertainment experience and destination for Christian County, Western Kentucky and the entire region."
Construction on the Property began in April 2019 and continued with only minor delays through the COVID-19 pandemic. The $200 million development project is located off Interstate 24 Exit 86 near Clarksville, Tennessee and across from the Ft. Campbell Army Post.
Oak Grove will open and operate under capacity restrictions in compliance with State and local requirements as well as follow all Center for Disease Control (CDC) recommendations. The "Churchill Downs Incorporated (CDI) 360 Degree Approach to Safety" will also be implemented which includes initiatives to facilitate social distancing, personal protection and enhanced cleaning.
Up to 1,300 state-of-the-art HRMs will make up the initial gaming floor with themes from Ainsworth, Scientific Games and International Gaming Technology companies. The dining options will include Garrison Oak Steakhouse, quick serve eateries Lucky Lime Tex Mex and SGT. Peppers Po'Boys and Burgers and O'Dark Thirty Coffee House. Oak Grove will boast additional food and beverage amenities upon opening including a feature sports bar with state-of-the-art LED panels and large format TVs, the Peak-A-Boo bar and a luxurious lobby bar.
Live harness racing will return to Oak Grove in October and November for the second fall meet and will feature 12:30 p.m. post times daily. The meet will resume on Wednesday, October 14th and Thursday, October 15th, and then continue on Mondays, Tuesdays and Wednesdays from October 19th through November 11, 2020.
The 128-room hotel and 30-slip RV Park are slated to open in early-to-mid October. Completion dates for the Amphitheater and Equestrian Center are expected by November 2020.
The development of the Oak Grove property resulted in an estimated 800 construction jobs and, upon completion will create nearly 400 direct full and part time-equivalent employment positions.
Oak Grove is owned and operated by CDI. For more information, visit www.oakgrovegaming.com.
Certain statements made in this news release contain various "forward-looking statements" within the meaning of the "safe harbor" provisions of the Private Securities Litigation Reform Act of 1995. Forward-looking statements are typically identified by the use of terms such as "anticipate," "believe," "could," "estimate," "expect," "intend," "may," "might," "plan," "predict," "project," "seek," "should," "will," and similar words or similar expressions (or negative versions of such words or expressions).
Although we believe that the expectations reflected in such forward-looking statements are reasonable, we can give no assurance that such expectations will prove to be correct. Important factors, among others, that may affect actual results or outcomes include the following: the impact of the novel coronavirus (COVID-19) pandemic and related economic matters on our results of operations, financial conditions and prospects; the effect of economic conditions on our consumers' confidence and discretionary spending or our access to credit; additional or increased taxes and fees; public perceptions or lack of confidence in the integrity of our business or any deterioration in our reputation; loss of key or highly skilled personnel; restrictions in our debt facilities limiting our flexibility to operate our business; general risks related to real estate ownership, including fluctuations in market values and environmental regulations; catastrophic events and system failures disrupting our operations; online security risk, including cyber-security breaches; inability to recover under our insurance policies for damages sustained at our properties in the event of inclement weather and casualty events; increases in insurance costs and inability to obtain similar insurance coverage in the future; inability to identify and complete acquisition, expansion or divestiture projects, on time, on budget or as planned; difficulty in integrating recent or future acquisitions into our operations; costs and uncertainties relating to the development of new venues and expansion of existing facilities; risks associated with equity investments, strategic alliances and other third-party agreements; inability to respond to rapid technological changes in a timely manner; inadvertent infringement of the intellectual property of others; inability to protect our own intellectual property rights; payment-related risks, such as risk associated with fraudulent credit card and debit card use; compliance with the Foreign Corrupt Practices Act or applicable money-laundering regulations; risks related to pending or future legal proceedings and other actions; inability to negotiate agreements with industry constituents, including horsemen and other racetracks; work stoppages and labor issues; changes in consumer preferences, attendance, wagering and sponsorship with respect to Churchill Downs Racetrack and the Kentucky Derby; personal injury litigation related to injuries occurring at our racetracks; weather and other conditions affecting our ability to conduct live racing; the occurrence of extraordinary events, such as terrorist attacks and public health threats; changes in the regulatory environment of our racing operations; increased competition in the horse racing business; difficulty in attracting a sufficient number of horses and trainers for full field horse races; our inability to utilize and provide totalizator services; changes in regulatory environment of our online horse wagering business; A reduction in the number of people wagering on live horse races; increase in competition in our online horse racing wagering business; uncertainty and changes in the legal landscape relating to our online horse racing wagering business; continued legalization of online sports betting and iGaming in the United States and our ability to predict and capitalize on any such legalization; inability to expand our sports betting operations and effectively compete; failure to manage risks associated with sports betting; failure to comply with laws requiring us to block access to certain individuals could result in penalties or impairment with respect to our mobile and online wagering products; increased competition in our casino business; changes in regulatory environment of our casino business; concentration and evolution of slot machine manufacturing and other technology conditions that could impose additional costs; and inability to collect gaming receivables from the customers to whom we extend credit.
We do not undertake any obligation to update or revise any forward-looking statements, whether as a result of new information, future events or otherwise, except as required by law.